As per the guidelines of the Department of Science and Technology (DST), in all publications of research work, where in the analytical services of the SAIF have been made use of, the DST and the SAIF, IIT Madras shall be duly acknowledged. Kindly send us the publication reference (Journal name/volume number/names of the authors/date of issue of the publication etc) to us.

A list of charges for spectral measurements, as stipulated by the Department of Science & Technology, New Delhi, is annexed. A "Three Tier" Charge System is being followed. Please note that :

The charges mentioned are for analysis of samples received from users within India only.

For overseas users, please contact SAIF by Email directly.

Charges are subject to change periodically

Please note the current policy on payment of analysis charges: Our current policy requires analysis that payment be received before the samples can be registered and analysis taken up. Please make sure that the payment is received along with the samples. Payments are to be made only by crossed demand draft (DD).

The DD must be drawn in favour of:

The Registrar, IIT Madras

payable at Chennai and must be submitted along with samples and Registration form

Please note that in the event the DD amount/payment received is more than the actual analyses charges incurred, it will NOT be possible to refund the excess amount paid. However, the excess amount may be adjusted against future analyses by the same user or another user from IIT following a written request by Email or hard copy.

NEW Charge Calculator

SL.NO

Facility

Department of Recurring Grant

Project Staff

SPECTROMETRY

1.

FT-NMR spectrometer

1 H, 19 F, 31 P, 27 Al, 11 B & DEPT

. 190/-per Measurement

.

370/- per Measurement

. 370/-per Measurement

. 730/- per Measurement

. 370/-per Measurement

. 730/- per Measurement

. 190/-per Measurement

. 370/- per Measurement

. 370/-per Measurement

. 730/- per Measurement

. 370/-per Measurement

. 730/- per Measurement

. 550/-per Measurement

. 1090/- per Measurement

2D:NOESY ⁄ ROESY

. 1060/-per Measurement

.2120/-per Measurement

Solvent Charges:- CDCl3

. 30/-per Measurement

. 60/-per Measurement

Solvent Charges:- DMSO, METHANOL, BENZENE, ACETONE

. 60/-per Measurement

. 120/-per Measurement

2.

ESR Spectrometer

(Revised Charges)

. 250/- per Measurement

. 500/-per Measurement

*Room Temperature
(Q-Band)

. 500/-per Measurement

. 1000/-per Measurement

Liquid Nitrogen Temperature
(X-Band)

. 380/-per Measurement

.750/-per Measurement

Variable Temperature (300 to 120K)
(X-Band)

. 380/-per Measurement

.750/-per Measurement

*Variable Temperature (300 to 120K)
(Q-Band)

.750/-per Measurement

. 1500/-per Measurement

Single Crystal Rotation Per Measurement/Spectrum
(X-Band)

. 250/-per Measurement

. 500/-per Measurement

Single Crystal Rotation Per Measurement/Spectrum
(Q-Band)

. 380/-per Measurement

. 750/-per Measurement

ENDOR Measurements at VT/ Per Temperature
(X-Band)

. 1000/-per Measurement

. 2000/-per Measurement

3.

X-Ray Fluorescence spectrometer (XRF)

Per sample including standardization and estimation for first element

. 280/- per Measurement

Instrument Not Working

. 550/- per Measurement

4.

ICP-OES

for analysis per sample including standardization for first element

. 190/- per Measurement For every additional elements . 40/-; Sample Digestion charges extra
. 370/- per Measurement for every additional element .80/-; sample Digestion charges extra

5.

LIFE TIME SYSTEM

. 190/-per Measurement

. 370/-per Measurement

6.

Mass spectrometer (GC-MS)

*

Charges for library search

GC-MS (EI)

. 450/- per Measurement

. 900/- per Measurement

MS (EI)

. 220/- per Measurement

. 430/- per Measurement

*

Charges for library search. 260/-

7.

Fluorescence spectrometer

. 160/-per measurement (ie. Per excitation or emission)

. 320/-per measurement. (ie. Per excitation or emission)

8.

FT-RAMAN spectrometer

. 180/-per Measurement
[Included Preparation charges]

. 360/- per Measurement
[Included Preparation charges]

9.

FT-IR spectrometer

per spectrum per sample

. 180/- per Measurement
[Included Preparation charges]

. 360/-per Measurement
[Included Preparation charges]

10.

Single crystal X-Ray Diffractometer (XRD)

For structure determination charges are extra. (Pl. contact the operator)

Cell Parameters

. 280/- per Measurement

. 550/- per Measurement

Cell & Space Group

. 370/- per Measurement

. 730/- per Measurement

Morphology

. 450/- per Measurement

. 900/- per Measurement

Data Collection

. 1420/- per Measurement

. 2830/- per Measurement

. 2290/- per Measurement

. 4580/- per Measurement

Data at low temperature

. 1830/- per Measurement

. 3660/- per Measurement

Data & structure at low tempurature

. 2710/- per Measurement

. 5420/- per Measurement

11.

FEI Quanta FEG 200-High Resolution Scanning Electron Microscope (SEM)

SEM Image

. 450/- per Measurement

. 900/- per Measurement

SEM Image + EDAX

. 660/- per Measurement

. 1320/- per Measurement

SEM Image + EDAX + WDS

. 800/- per Measurement

. 1600/- per Measurement

12.

Vibrating Sample Magnetometer (VSM)


(Revised Charges)

Room Temp

. 500/-per Measurement

. 1000/- per Measurement

Low Temp

M-T (or) M-H at any fixed Low temp @ . 1250/-per Measurement + . 750/- for every M-H measurement at various fixed temp

M-T (or) M-H at any fixed Low temp @

. 2500/-per Measurement +

. 1500/- for every M-H measurement at various fixed temp

High Temp

M-T (or) M-H at any fixed High temp @

. 1750/- per Measurement +

. 1000/- for every M-H measurement at various fixed temp

M-T (or) M-H at any fixed High temp @

. 3500/- per Measurement +

. 2000/- for every M-H measurement at various fixed temp

13.

DSC


(These charges correspond to a standard heating rate 10°k/min)
Including Cost of aluminium Crucibles Rs 80/- and Rs 160/- for Heating and Heating + Cooling Measurement per sample.
High Temp

RT to 500°C

Heating only Rs. 260/- per Measurement

Heating and Cooling

. 360/- per Measurement.

Heating only

. 520/- per Measurement

Heating and Cooling

. 710/- per Measurement.

Low Temp

-40°C

Heating only

. 310/- per Measurement

Heating and Cooling

. 410/- per Measurement.

Heating only

. 620/- per Measurement

Heating and Cooling

. 820/- per Measurement.

14.

TG – DSC


(These charges correspond to a standard heating rate 10°k/min) Including Charges for Alumina Crucibles Rs 200
Temp

RT to 1400°C

. 540/- per Measurement

.1070/- per Measurement

Cp (Specific heat capacity Measurement)

RT to 1400°C

. 1370/- per Measurement

. 2740/- per Measurement

15.

CHNSO ANALYSER

. 520/- per Element

. 1040/- per Element

. 1290/- per Element

. 2580/- per Element

Truspec Micro CHNS Module

*

. 1290/- per Element

. 2580/- per Element

Truspec Micro Oxygen Module

. 1290/- per Element

. 2580/- per Element

. 130/- per Additional Element

. 260/- per Additional Element
*
Cost includes the charges for capillary tube.
Data & Structure




*

"These are the minimum charges. Additional charges may be levied depending on the nature and complexity of the problem. Please contact SAIF Office Dr. P. K. Sudhadevi in this connection. "
Microwave digestion charges for ICP-OES:
Minimum charges per sample :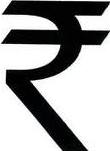 . 450/-
Similar samples (up to 5 samples) :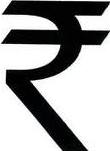 . 562/-
(6 - 10 samples) :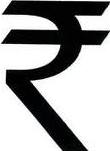 . 810/-
(10 - 16 samples) :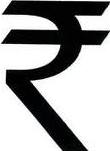 . 2250/-
If the samples are of different types, each sample will be charged separately
Additional Charges may be levied for:
Samples requiring special processing prior to measurement (subject to availability)

Whenever specialized measurements are performed – which are not specified above [eg. VT NMR, DEPT(NMR), VT XRD]
For heating rates slower than 10 K/ min, charges will be according to the number of hours taken for measurement. (for DSC)
The Head
SAIF IIT Madras
Chennai 600 036.
Phone No.2257 4935, Fax: 2257 0509/2257 2545
E-mail: saif at iitm.ac.in
saif at iitm.ac.in